Recent engagements include technology solutions that support vertical markets from contract management to healthcare.
Proven Results Health
Concept Equity Group introduces ProvenResultsHealth to Internet marketer Metrist Partners
Proven Results Health sells natural supplements. Studies have shown that the ingredients and dosage in their first product, Diab-x, have helped diabetics control their blood sugar and weight. Proven Results Health had hired 13 different web designers and still had a conversion rate of less than 1% on their website. Concept Equity Group has introduced Metrist Partners. Now the company has the statistics showing where each person is coming from. For the first time, they can be confident in the actions taken to improve their conversion.
Geotest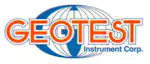 Concept Equity Group introduction and mentorship enables Geotest to sell their business to Bach & Associates.
Geotest manufactures and distributes construction testing equipment. The 82 year old owner had used business brokers and a variety of other approaches to sell the company, but was unsuccessful after 2 years. Concept Equity Group helped them position the company for sale, consider terms, and communicate their value to buyers. Over 25 people showed an interest in the company. Finally, Bach & Associates, a private equity group agreed to buy the company. A success for everyone involved.
Healthcare Management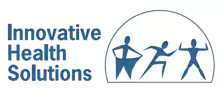 Innovative Health Solutions (IHS) provides wellness and weight loss solutions to help businesses reduce their health care expenses. Obese employees cost over $8,000 more per year than normal employees. IHS targets medium to large, self-insured companies. Concept Equity Group provided a range of services to IHS including:
• Coaching to establish an LLC for liability protection.
• Developing marketing strategies.
• Directing marketing communications development – including logo, business cards, PowerPoint, and web site.
• Providing financial management services.
Back Office Insurance Processing

Patra now provides back office processing for the top 100 insurance brokerages and agencies.
Patra has raised over $1.2MM as a result of Concept Equity Group introductions.
They have 12 customers and over $1MM run rate.
They enable customers to reduce costs by 40% while reducing returned requests for certificates of insurance to .06% (from 36% for one customer). Customers love the service and worked with Patra to expand their offering.
Contract Management Software

Scio provides services to automatically read and understand the meaning of contracts, replacing expensive accounting and legal work. Scio's Lease Manager enables Property Management firms to reduce labor by automatically loading, analyzing and monitoring contract terms, replacing time-consuming research, compilation and review tasks.
Concept Equity Group provided the following services:
• Introduction to strategic partners
• Preparation of investors presentation
• Coaching on production of executive summary and business plan
• Introduction to pre-qualified investors
• Scheduled presentations to investor networking groups
• Introduction to advisory board member
• Researched competitive alternatives and pricing
• Established basis for valuation 
Roofing and Restoration Services

Alliance has a $2MM business that makes money in chaos. They clean up after storms. They wanted a credit line for growth after 5 years of banking at a major bank. It took only 5 minutes for that bank to deny their request for a $100K line because one of the owners credit wasn't perfect. Concept Equity Group recast their forecasts and financials and found two community banks that offered a line of credit. They accepted a line of credit for up to $500K with one of the community banks.